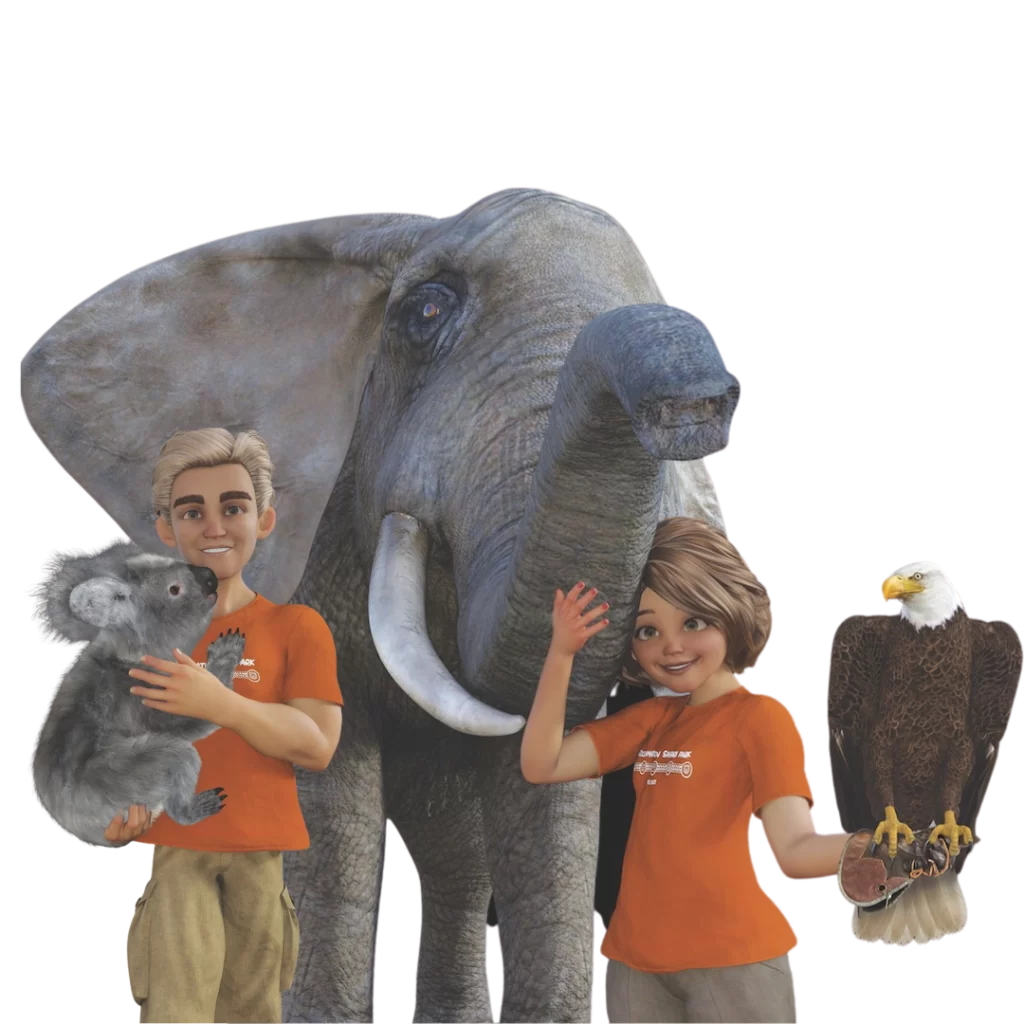 Preschool – High School
June 4-8
5:30-8 pm
"I am the way, the truth, and the life: no man cometh unto the Father, but by me."
John 14:6
SETTING
The VBS setting is a drive-through safari park. Hop in the park vehicle for a tour of the rescued animals.
SERIES AIM
The student will study the life of Christ and learn that Jesus is his rescuer.
Journey with us to Proclamation Safari Park where we will discover that Jesus is our rescuer. Join Park Ranger Rachel and Park Ranger Roscoe as they lead the proclamation partners to learn more about the animals at Proclamation Safari Park. While learning how the proclamation partners can help the animals, they will learn about Jesus and their need for Him to rescue them. The adventure awaits your church in Summer 2023.